Dedicated to the memory of
"The Ladies That Civilized The West"
The Harvey Girl Historical Society started in September 1998 at the Orange Empire Railway Museum. The HGHS has been working towards opening The Fred Harvey Museum for 15 years. We've had many fundraisers, cookie sales, seminars, etc. and have gotten numerous donations towards raising money to build this beautiful museum. Anyone can participate in our meetings and fun events. Women can become members and husbands can join the "Friends of Fred Harvey". Click on the MEMBERSHIP and FRIENDS OF FRED HARVEY buttons above to get more information about joining.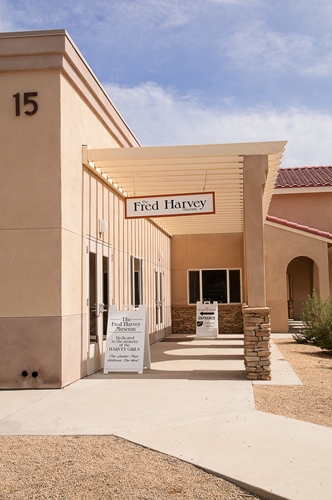 The Fred Harvey Museum